Get to know your Brain Trainers
Angela Martinucci
Angela is a young breast cancer survivor who found NeurOptimal® neurofeedback when she was greatly suffering from collateral damage from cancer treatments and struggling to get her life back. Training with NeurOptimal® and optimizing her brain allowed her to find relief from the chemo brain, anxiety, depression, and insomnia that had been so debilitating. Angela was serving on the board of directors for a young survivors group in San Francisco, Bay Area Young Survivors (BAYS) when she discovered the benefits of neurofeedback. She found that other young women in her cancer community were also struggling with the same issues. She decided to pursue a new career in offering neurofeedback to others to help women in her community. Angela worked in an integrative oncology office in San Francisco for a few years and eventually opened her own storefront space for neurofeedback. For the past 6 years she has been working in the peak performance and biohacking space. Her focus has been working with executives, professional athletes as well as individuals with rental equipment and onsite programs. She is a peak performance coach who blends neurofeedback with different coaching modalities to help her clients break through mental blocks and achieve their goals. She has always remained passionate about bringing neurofeedback to the cancer community.
Carleigh Rochon
Carleigh fell in love with neurofeedback while studying biofeedback and neurofeedback while obtaining her Psychology and Holistic Health degree. She became passionate about the success of neurofeedback as an intervention for children with ADHD. Years later, Carleigh discovered NeurOptimal while looking for neurofeedback to support her own child with attention issues. After the great success her family saw with a NeurOptimal rental she was re-impassioned about this amazing tool and again felt the call to promote it to other families struggling with stress, attention and anxiety issues. Carleigh launched SuperBrain Neurofeedback as a family centered, child friendly, neurofeedback offering. After two decades as a web developer, online marketer, and small business coach, Carleigh has loved building the Bay Area Brain Spa as a partnership and shared vision with Angela. Her passion for curating holistic wellness comes from her own experienced and witnessed disappointments in allopathic medicine and a desire to both support and provide for others who wish to heal themselves with more holistic modalities.
When Carleigh isn't training brains, she is building websites, working with rescue animals, quilting, and enjoys spending time with her 2 children and husband (especially at the beach or in the redwoods!)

Angela F
Angela is a wellness coach and mom who loves dancing, gardening, and hiking the local hillside trails. She has a decade of clinical experience, as well as an advanced degree in the field of Health Education. Having navigated health challenges and chronic pain herself, Angela is honored to support your exploration of the body and mind's innate potential for healing.
Dora
Dora Vandekamp is a Certified Holistic Health Coach and Emotional Freedom Technique Practitioner. She is passionate about empowering her clients with options that support healing the root cause of their symptoms. Dora is trained in Holistic Health Coaching, Emotional Freedom Technique, Ancestral Eating, Nutritional Therapy, and Mindfulness-Based Ecotherapy. She is the Host of the Biohack Your Beauty Podcast.
Clara
Clara is currently a clinical psychology trainee working to become a licensed clinical psychologist. She is passionate about working from a strength-based perspective and loves making clients feel welcome and cared for here at the Bay Area Brain Spa. She started here as a client coming in for Neurofeedback and Lymphatic Drainage Massage, which significantly improved her stress levels, concentration, and sleep! She is excited to be a part of the team now and looks forward to meeting you!
Izzy
Izzy is a Bay Area Native who developed a fascination for wellness while on their own journey to self love. Izzy recently obtained their degree in Psychology and Health and Wellness who plans to continue their education in that field of study. In their free time you'll find them grounding in nature, perusing the farmers market for local organic ingredients, and doing yoga. They are passionate about cultivating a safe and nurturing environment to connect and support clients on their healing journeys. They have continued their journey of empowerment and fulfillment through training in Positive Psychology, Mindfulness, and Emotional Regulation.
Jonnarose
Jonnarose is a Licensed Psychiatric Technician (LPT), Licensed Neuro Nuclear Medicine RT(N), NMT and Certified Brain Health Professional. She has been working in mental health for over 8 years ranging from outpatient hospitals, to inpatient psychiatric hospitals and brain scan research clinics. She has her degrees in physics, psychology and nuclear medicine and has a passion for connecting psychology to physiology (the mind and the body).
r.a.d.
Mylene r.a.d. Leng Leng is a multi-media Dream~Weaver ARTibista, a twin sister, an auntie, a wife and a former Foster Care Public Health Nurse, currently exploring new paths as an Integrative Disability Wellness Advocate/Consultant. Her goals are to raise awareness and erase stigma about invisible conditions such as mild traumatic brain injury (mTBI). She is the founder of Rekonstraksyon, an mTBI resource sharing social platform. Bay Area Brain Spa's Spring 2022 sampler package introduced them to the Biocharger, Migun, PEMF, Salt therapy, Neurofeedback and loves the full body red light ~ all game-changers in their wellness.
Taune
Taune is a psychotherapist devoted to exploring and encouraging more embodied and conscious relationships, including the formative one: the relationship we have with ourselves. She loves being a part of The Brain Spa community, getting to know members, and helping you find the most supportive ways to nourish, refresh, and rewire. Her current favorite: A squeeze with neurofeedback, vibration plate, followed by full body red light. Sweet relief 🙂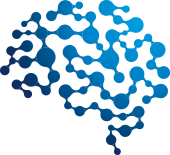 Why the Brain "Spa"?
We decided to use the word "spa" in our name because you will leave our space relaxed and rejuvenated.  We have put as much care into the energy and feel of the space as we have into the selection of wellness technologies that we offer.  All of our services are totally effortless! You will leave feeling like you spent the day at the spa but with even more life changing benefits.

We are passionate about sharing our combined knowledge and access to neurofeedback and other life changing biohacking technologies. At the Bay Area Brain Spa we are committed to helping serve the community.