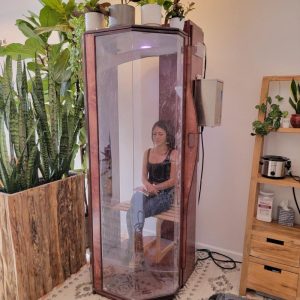 10 sessions in the salt booth to really get your lungs, sinuses, and skin cleared!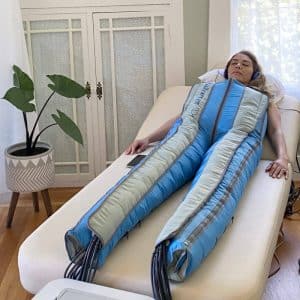 New Client Special
Massage Pants and Neurofeedback
New Clients!  Come and see our 2 most popular services for a great price: 40 minutes in the lymphatic massage pants with a neurofeedback session.  Out in under an hour.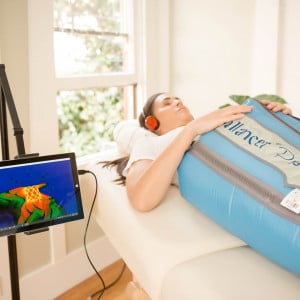 Brain and Body Reset
Train your brain and drain your lymph!
10 full body lymphatic massages with neurofeedback.

Get a free credit to try: PEMF, NanoVi, Migun, Red Light, BioCharger, and Salt Booth.

$2370 Value! | 10 weeks to use the credits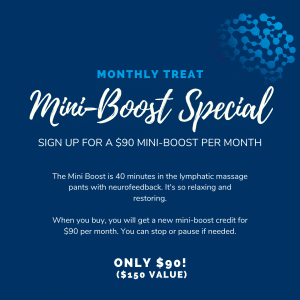 BABS Monthly Treat
Monthly Mini-Boost Special
Once a month, get a Mini-Boost for only $90!  

The Mini Boost is 40 minutes in the lymphatic massage pants with neurofeedback.  It's so relaxing and restoring.

When you buy, you will get a new mini-boost credit for $90 per month.  You can stop or pause if needed.
One special-priced Mini-Boost per person per month. Existing members, you can join this subscription also, but you won't get the additional 20% off since it's already discounted.