We donate 5% of our sales to a community fund to provide financial assistance to those who need it for services at the Brain Spa.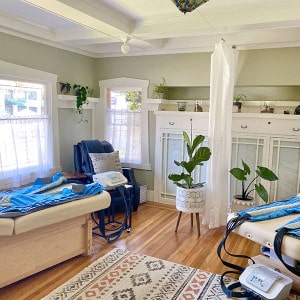 Bring a friend for our favorite stack! $150 per person, 70-minute appointment. (regularly $200 if you book solo!) Each person will do full treatment of:
BallancerPro Full-Body Lymphatic Massage
Neurofeedback
LightStim Red Light Facial

$200

$150.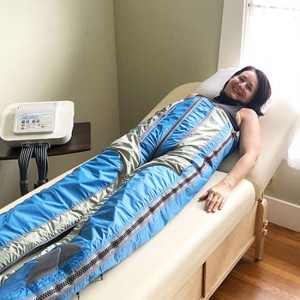 33-minutes (plus hook up and clean up) neurofeedback session. Community neurofeedback sessions do not include consultation time with the trainer, and likely are sharing the space with another person (safely distanced.). If this is your first time trying neurofeedback with us we highly suggest a private session with a consultation. If you are highly sensitive you may also prefer a private session so that you are alone in the space.
Option at add-on 15 ($15) or 30 ($30) minutes on the Migun acupressure massage.
$100
$50
Consultation with the trainer and sole use of the neurofeedback room.
$100
Take home a system and have unlimited sessions for you and your family for the entire month.
$1000
Your monthly fee includes:
4 community neurofeedback sessions per month included (reg. $50 each)
20% off all other services

$200 month
Any of these treatments can be added on to your neurofeedback or lymphatic massage appointments or with group spa bookings.  They can be available as stand-alone appointments during special community hours.
We would love to customize a treatment package for you, just contact us for a consultation. We always discount when buying multi-session packages.
We are set to accommodate groups up to 5 people. Families, Family & Friend Pods who are quarantining together, Co-workers, Teams, Bookclubs, Mom's Groups, Dad's Groups, Girl's Night, Double Dates, Celebrations. Wellness is best shared!
Are you dealing with a specific condition or symptom? We have curated suggestions and testimonials from a wide range of issues including cancer, Lyme, TBI, Fibromyalgia, ADHD, anxiety, sleep issues, athletic performance, lymphedema, and more. We are always happy to consult and suggest a service plan for you.