Lower Body Lymphatic Massage with Neurofeedback. 40 Minute Appointment. Service credit good for 30 days from purchase date.
Full-body lymphatic drainage massage with neurofeedback and a red light facial. 75-minute appointment.
Brain Spa Favorite for 2
Save when you book together!
You will both enjoy a full-body lymphatic drainage massage with neurofeedback and a red light facial. 75-minute appointment.
10 Full-Body Lymphatic Massages to be used in 1 month at 20% off. Get 20% off all other services and add-ons during the month.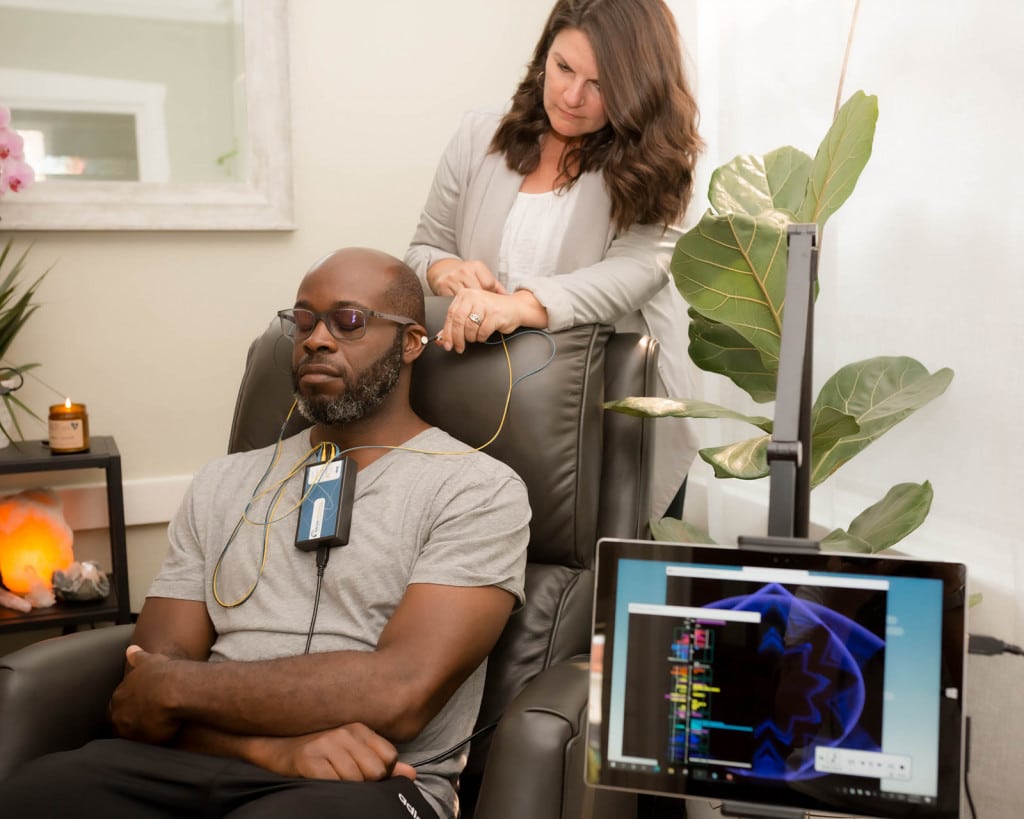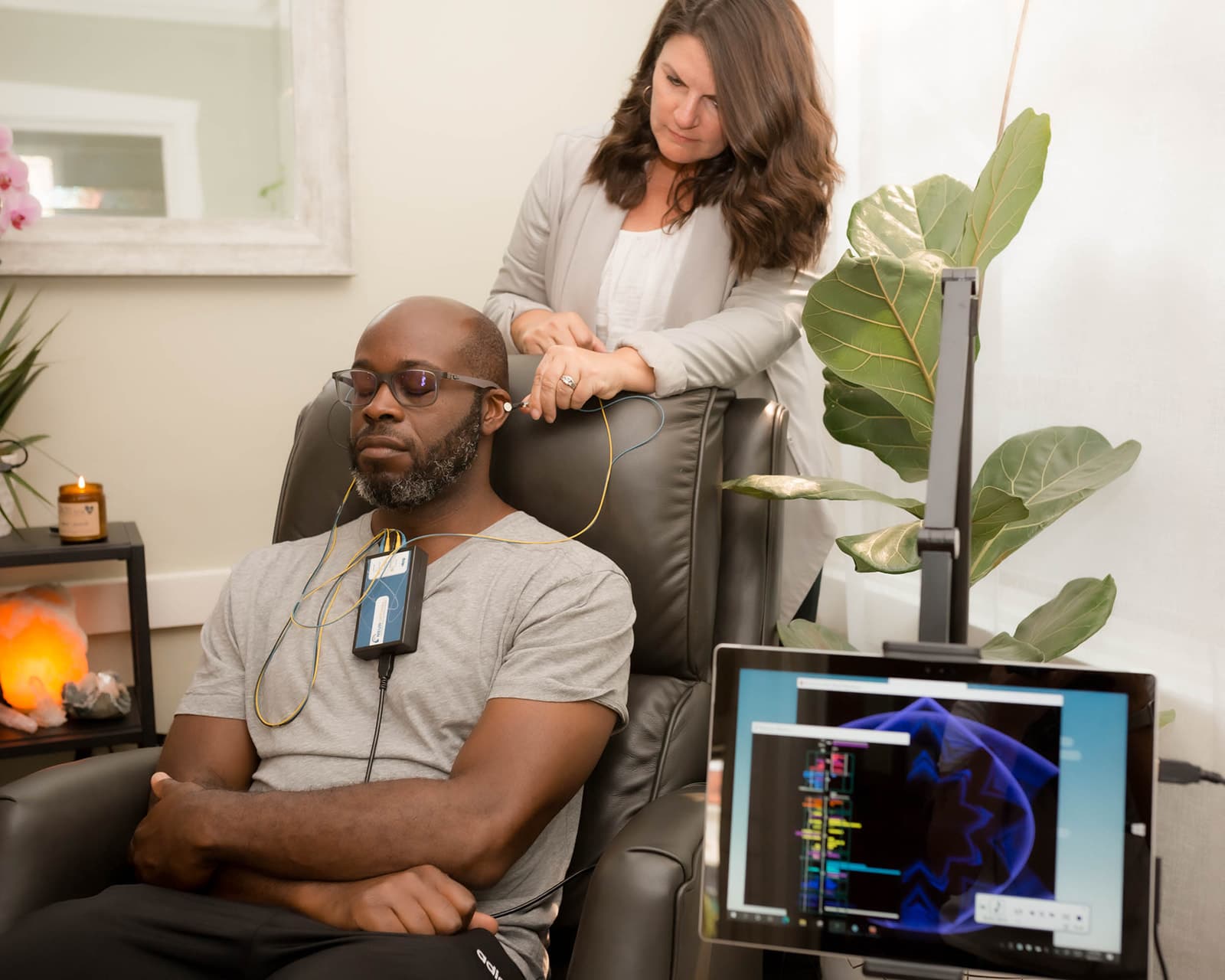 While one-off sessions can help you feel relaxed, we see the most profound results when people train consistently, 1-2 times per week. We encourage you to commit to a minimum of 10 neurofeedback sessions with a package or a few months of Brain Spa membership for the best results.
Community neurofeedback sessions do not include consultation time with the trainer, and you will be sharing the space with up to 2 other people. If this is your first time trying neurofeedback with us we highly suggest a private session with a consultation so you have time to discuss the neurofeedback. If you are highly sensitive you may also prefer a private session so that you are alone in the space.
$100
$50
33-minute neurofeedback session (plus hook up and clean up) and time to discuss with the trainer your goals and learn about NeurOptimal neurofeedback with sole use of the neurofeedback room. Feel free to text us with your best time and day if you don't see it on the online schedule.
$100
Take home a system and have unlimited sessions for you and your family for the entire month. Special Summer Price!
$1000
$900
Memberships - Save 20% off Services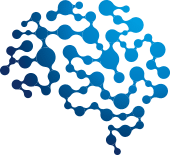 Purchase 4 community neurofeedback sessions per month with 40 days to use the credits. Get 20% off of all other services (including additional neurofeedback sessions). Minimum of 3-month commitment. Members can book up to 30 days in advance. This is the perfect way to commit to your brain optimization and accumulate sessions.
$200 month
This includes 4 full-body lymphatic massages per month (reg. $150 each). Plus 20% off of all other services. Minimum of 3-month commitment. Members can book up to 30 days in advance. If you are looking to do a complete lymphatic reset this is the best way!
$480 month
Parties and group events are booked by request.  Just send us a message with how many people and your best dates and times and we will work with you to set it up.
Each person will enjoy:
Effortless NeurOptimal Neurofeedback
Lymphatic Drainage Compression Massage. Lower body
LightStim Red Light Facial
Migun Infrared Acupressure Massage 15 minutes
NanoVi Cellular Restoration
75 minutes of relaxation, rejuvenation, restoration!
$300
$200 each
$150 per person for 2-2.5 hours of biohacking services.
Everyone begins with a relaxing 33-minute Neurofeedback session. After neurofeedback, each person samples each station for 15-20 minute treatments on:
Lower Lymph Massage with LightStim Red Light Facial
Migun Acupressure Massage
PEMF InfraMat Pro
(Only have 3 people? No problem, you will still get a full 2 hours of services and the price is still $600 total or $200 each)
$290
$150 each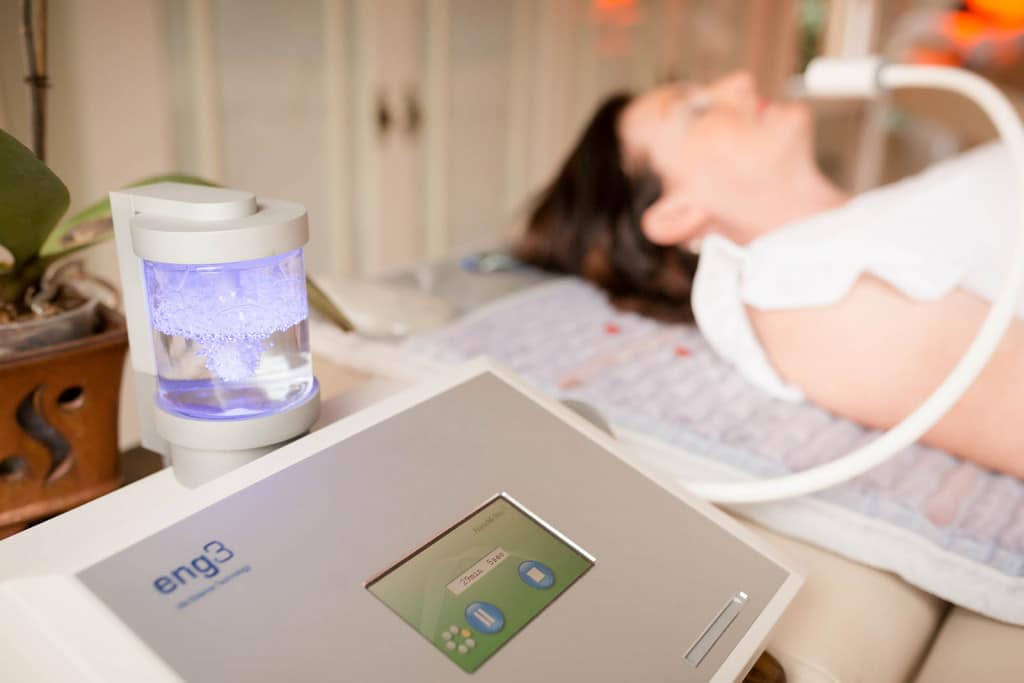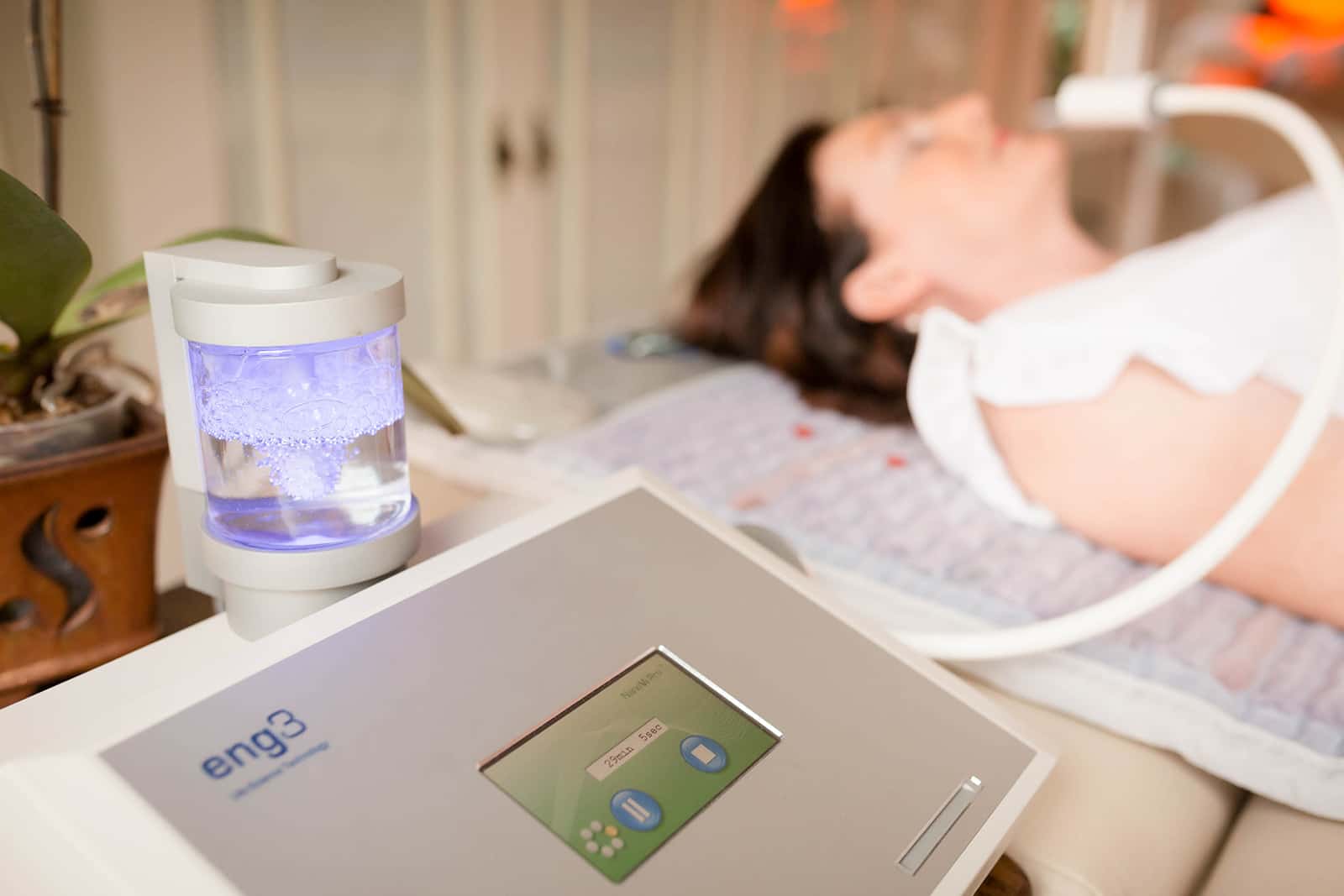 Any of these treatments can be added on to your neurofeedback or lymphatic massage appointments or with group spa bookings.  They can be available as stand-alone appointments during special community hours.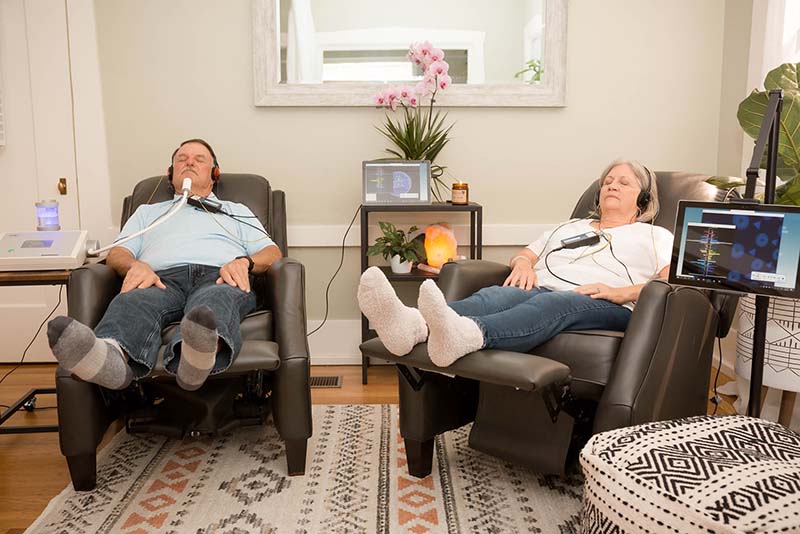 We would love to customize a treatment package for you, just contact us for a consultation. We always discount when buying multi-session packages.
We are set to accommodate groups up to 5 people. Families, Family & Friend Pods who are quarantining together, Co-workers, Teams, Bookclubs, Mom's Groups, Dad's Groups, Girl's Night, Double Dates, Celebrations. Wellness is best shared!
Are you dealing with a specific condition or symptom? We have curated suggestions and testimonials from a wide range of issues including cancer, Lyme, TBI, Fibromyalgia, ADHD, anxiety, sleep issues, athletic performance, lymphedema, and more. We are always happy to consult and suggest a service plan for you.