Photobiomodulation or Red Light Therapy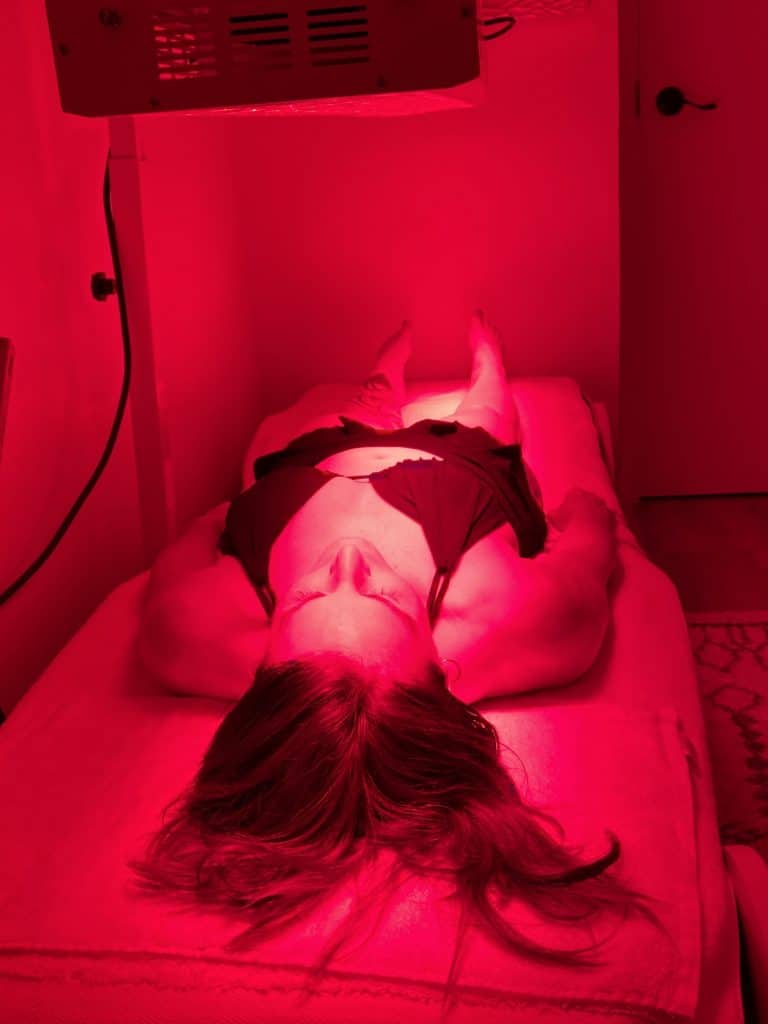 Unlock the healing potential of your body with red light therapy! Helpful for pain, anti-aging, boosting collagen production, detox, energy immune function and more!
We offer several different red light therapy devices. Red light therapy is helpful for boosting collagen production, reducing wrinkles, stimulating mitochondria, for pain management, detox, and more! 
Book 20 minutes in our full-body red light room to bask in the near and far infrared of the PlatinumLED Biomax light.   You will be in a private room so you can expose as much skin as you like.
Benefits of Red Light Therapy
Learn More About Red Light Therapy