Join us as we host Chelsea Rutherford, D.A.C.M., L.Ac. for ear seeds!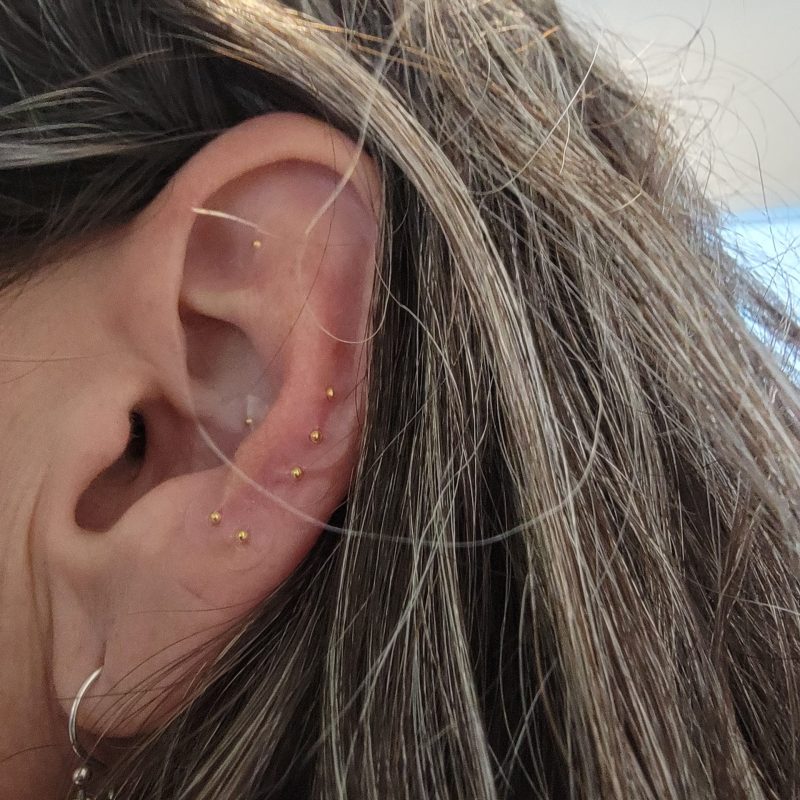 Next Pop-UP is TBD
$20 per person
Ear seeds can address:
anxiety
depression
indigestion
insomnia
addictions
weight loss
stress
chronic pain
back pain
improving immunity
What are ear seeds?
Ear seeds are small seeds (Vaccaria seeds) or metal balls attached to an adhesive sticker. When applied to the ears they stimulate pressure points and are used as an auriculotherapy in Chinese medicine. They are used to promote a general feeling of comfort and relaxation as they activate the vagus nerve, which stimulates the nervous system, as well as the brain to calm the mind and body.  The ear serves as a map of the body, where just like in foot reflexology, all organs are represented on the ear.
They are non-invasive as no needles are puncturing the skin, although the same points are used as in acupuncture and are just as effective.  You can keep them in your ears for 3-5 days and as you massage them and keep the session going.  They are less painful than needles, so are good for needle-nervous people, as a great way to experience the medicine and ease up to needles.
The practitioner applies the tiny ear seeds to the patient's ears and using firm pressure, the patient can massage them throughout the day to promote the benefits.
To take them off, simply pull off the adhesive sticker after a few days as they may fall off on their own after about 3-5 days or the metal may start to rust.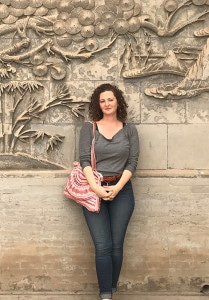 Chelsea Rutherford, D.A.C.M., L.Ac. is a doctor of Chinese medicine, acupuncture, and herbalism. She received her MSOM (Masters of Science in Oriental Medicine) at the Acupuncture and Integrative Medicine College in Berkeley, CA in 2015 and went on to complete her professional doctoral work, graduating from the American College of Traditional Chinese Medicine in San Francisco, CA in 2019.
She has traveled internationally to study on two separate occasions in China (2013 and 2019). The most recent trip in April of 2019 was made possible by a full scholarship she was awarded to study at the Henan Hospital in Zhengzhou, China, where they integrate Western and Chinese medicine together seamlessly. She studied there for two months, working in various different departments in the hospital, studying with a number of doctors specializing in pain, digestive ailments such as liver and stomach cancers, insomnia, hepatitis, paralysis, infertility, while also working on learning Mandarin. Additionally, Chelsea traveled to Japan in 2019 to work with several different doctors, focusing mainly on Japanese style needling technique, palpation, and using moxibustion to treat breech presentation pregnancies.
Her areas of specialization include internal medicine, digestive ailments, orthopedic pain and injuries, insomnia, anxiety, depression, herbalism, and nutrition counseling, among other conditions. She uses her years of diverse training to bring a unique experience that is tailored to each patient. She strongly believes in this medicine as it helped her profoundly in her own healing journey.
Outside of her healing arts practice, she is a singer and musician, takes dance classes, practices yoga, is an avid gardener, cook, mushroom hunter, and crafty creative. She is deeply curious and fascinated by the efficacy of inner emotional growth and development and sees herself as a lifelong student.
For more information or to book an appointment with Chelsea, you may visit her webpage at http://artemisiaherbs.com/